"Moving Costs More than you Think"

-

Priscilla Marquez
Moving is currently one of the single most stressful things a person can do. Not only do you have to say goodbye to a home you lived in and probably liked, but you also need to find a reliable real estate agent. If you decide to sell your home yourself, you must consider the benefits and drawbacks of your ideas and the limitations of your abilities.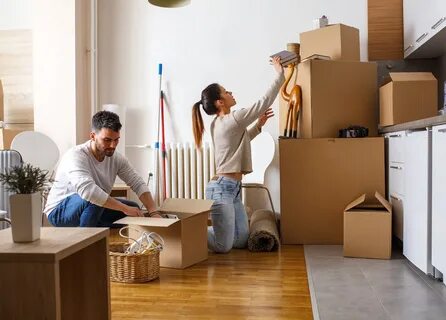 Even more annoying and tiresome than that is the house-hunting process. After that comes the fun of closing costs, followed by the actual move.
Here is some more good news, though. The average home buyer spends almost $9,000 on services and goods related to their move, according to Move Inc, a business that runs numerous websites for shopping for and purchasing homes online. Nine thousand dollars per household and relocate. If you extrapolate that to every relocation made in the US in the previous year, you'll find that moving costs totaled $170 billion.
That is billion with a b, of course.
If you didn't believe you could spend $9,000 on boxes and packing tape, let's look at what the typical family actually spends that amount of money on.
The study results were broken down by Move Inc into 40 distinct categories, and it was discovered that repairing your old home in order to move accounted for roughly half of the overall moving costs. Repair, improvement, and decoration charges frequently turn out to be more expensive than most individuals anticipated.
The remaining funds were used to switch out services that are utilized regularly at home. Things like changing banks, internet providers, phone services, cable or satellite TV providers, pharmacies, insurance providers, and auto mechanics are just a few examples. Most movers-to-be don't budget for the costs and fees associated with any of these moves.
According to the survey, the last two weeks before a relocation and the first two weeks following a move were when people made the most of their impulse purchases.
The takeaway from this is that you might want to revisit your moving expenses to include a few additional rolls of packing tape and a few more boxes when you've finally determined that you need a new location to call home.
But don't worry; at Anchor Light Properties, we'll protect you from the storm and assist with your moving expenses.